Regular price
Sale price
$18.00
Unit price
per
Sale
Sold out
Yun Zhi alpha beta glucan
Our beautiful and Medicinally important Seasonal Delight abounds the Catskill Forest once again! Turkey Tail has been extensively studied in cancer patients with very positive results! For our powders, we use whole Fruiting body Turkey tail. No fillers or mycelliated grain spawn. Just pure natural Mushroom!! Further clinical findings here! https://bmccomplementmedtherapies.biomedcentral.com/articles/10.1186/s12906-019-2681-7 Turkey Tail has been used in traditional Chinese medicine, Eastern European and throughout Asia as a tonic. The bioactive compounds PSK and PSP, (polysaccharide compounds) isolated from were shown to improve immune function in patients with a number of cancers and compliment when used along with chemotherapy regimens, PSK has been shown to benefit patients with prostate cancer, leukemias, and cancer of the stomach, lung, liver, prostate, esophagus, uterus, ovary, cervix, breast, rectum. Studies also found activity against HIV and herpes. 30 mg/day shows a prevention rate of 51.2% against sarcoma & cancer cells! Anti-inflammatory Rheumatoid arthritis Crohn's disease Has been shown to regulate blood sugar Persistent or intermittent fevers Chronic diarrhea Periodic neuralgia Nervous headaches Excessive urination Jaundice Turkey Tail also makes an amaaaaazingly medicinal and delicious Mushroom Miso stock I'll have you know!!!!! Sustainable Sorcerers carefully harvests these Turkey Tail mushrooms for maximum medicinal potential in their respective season and their spawn also distributed amongst other dead and dying hardwoods in our forest to aid in beneficial native regeneration practices, as well to culture our own plugs and mycelium for future mushroom log production efforts. Careful low heat drying to best preserve flavor and medicinal properties of this culinary delight is taken, with no need for Sulphur or any additives, these mushrooms are harvested deep in the pristine spring fed woods far from roads. Happy to share our bounty and blessings with you and supporting our native species regenerative forestry efforts!
View full details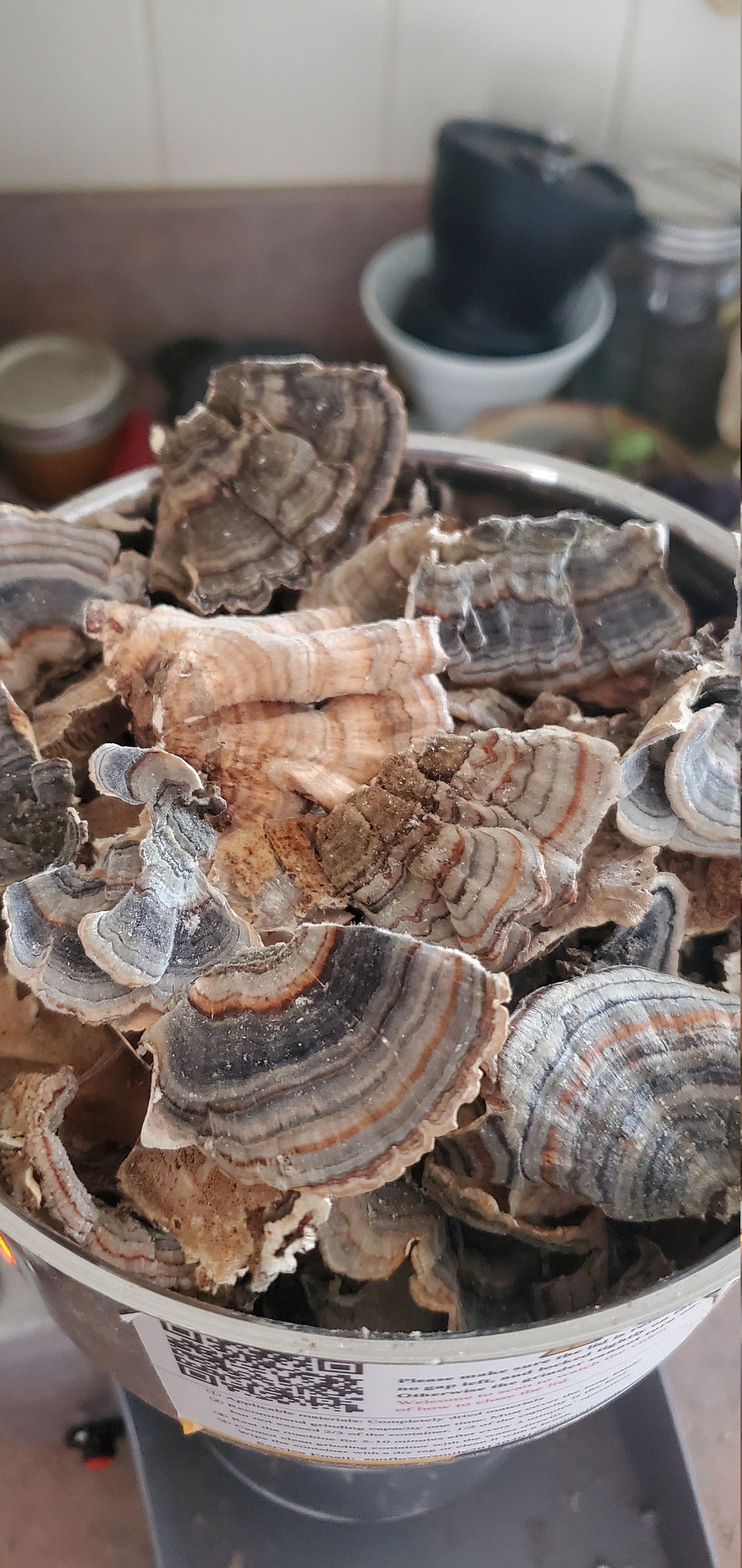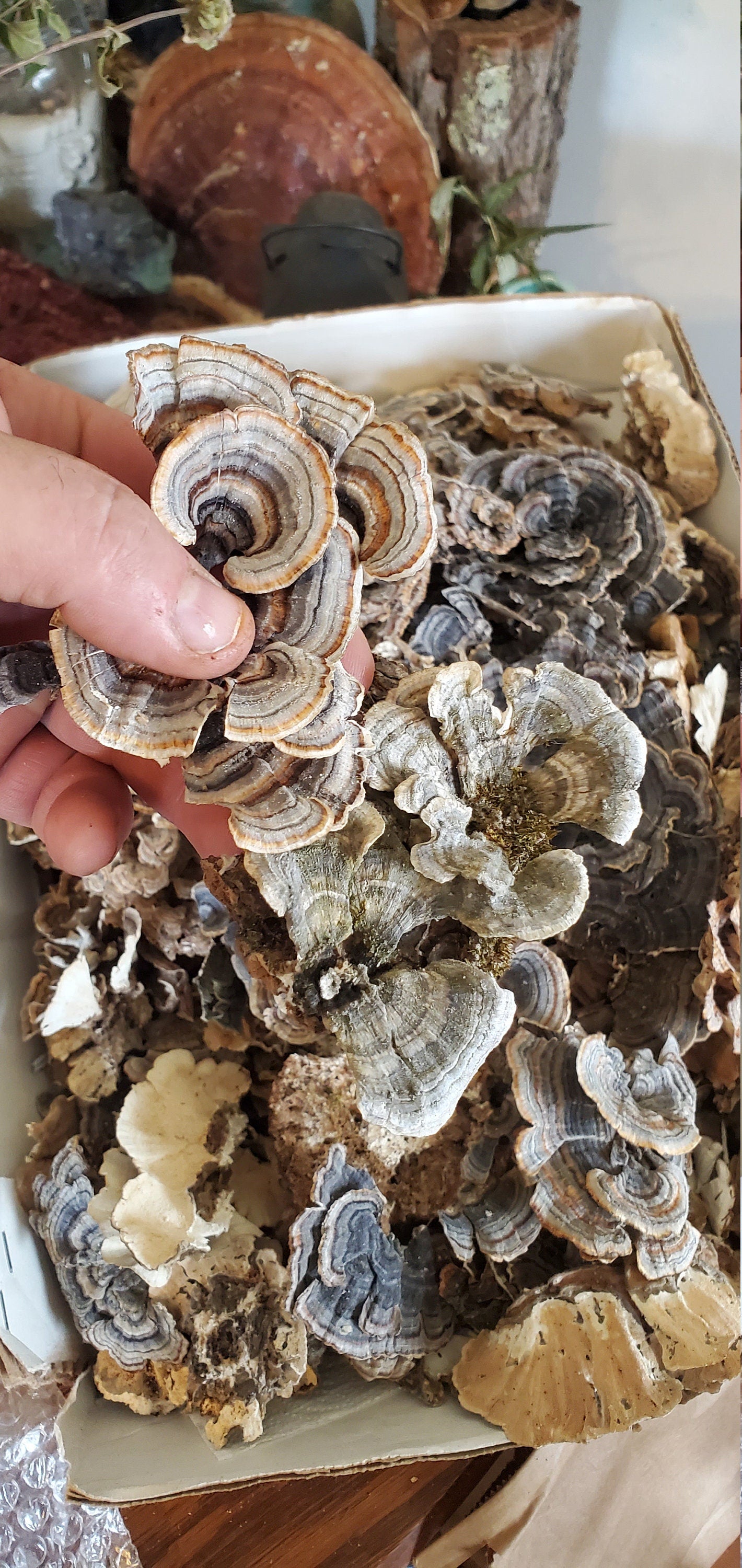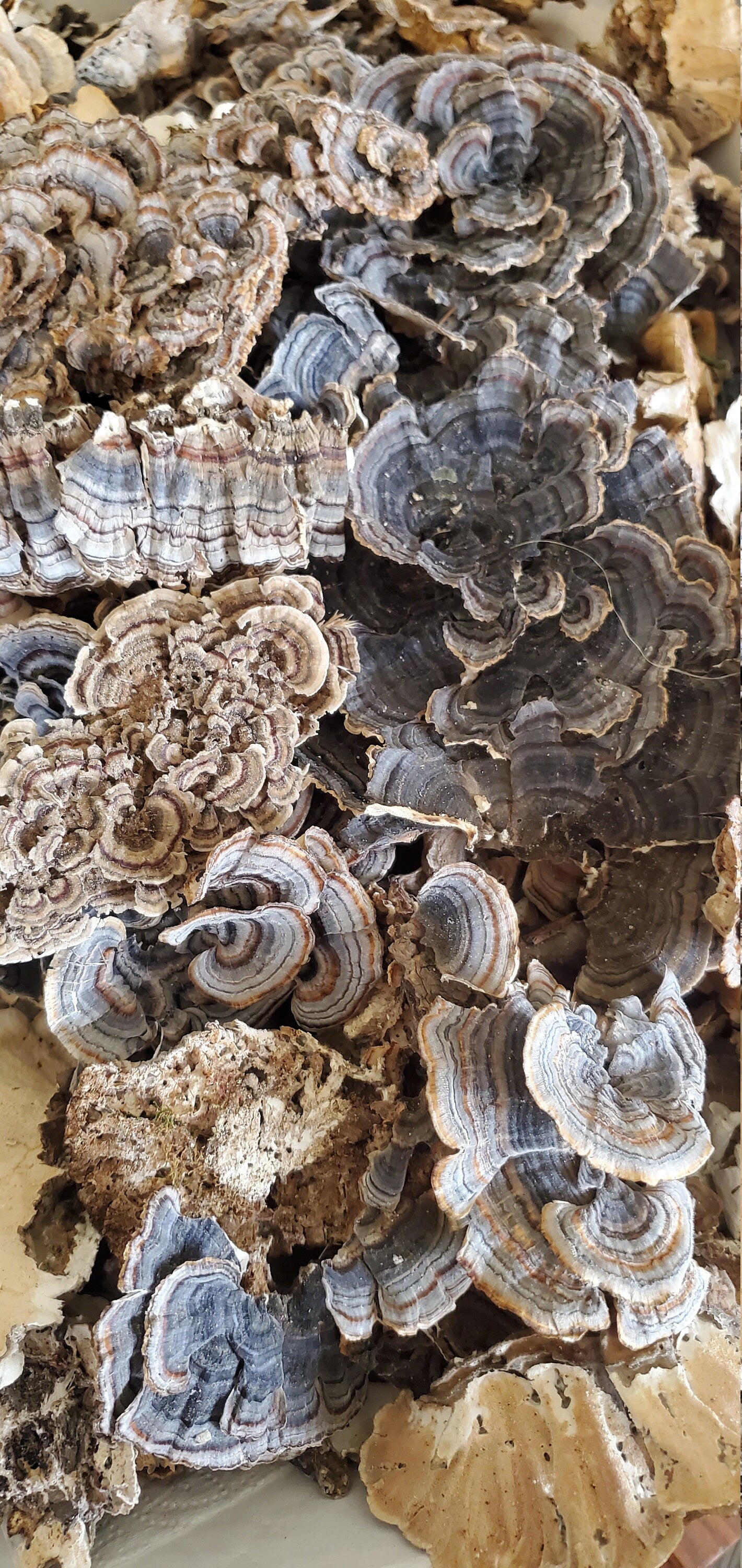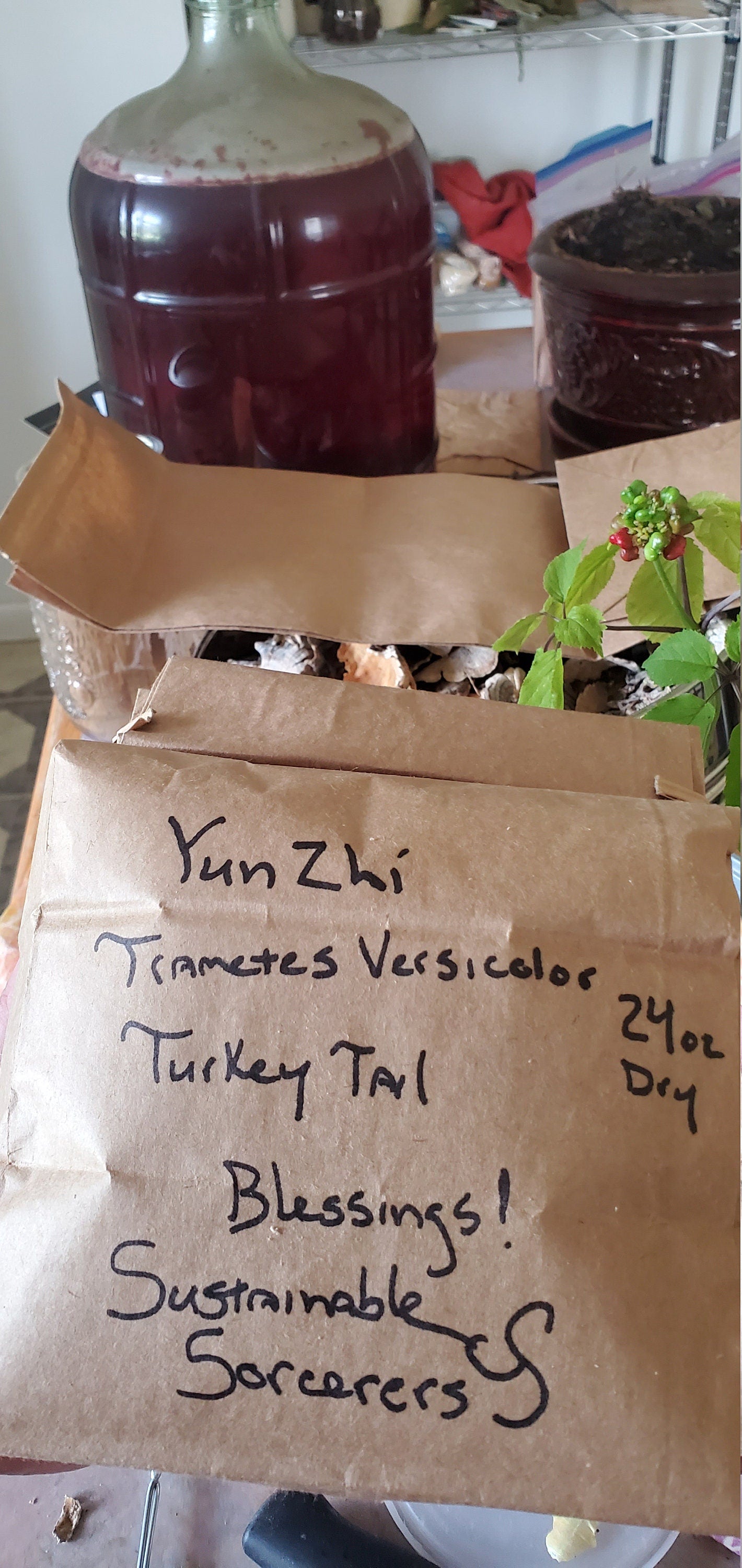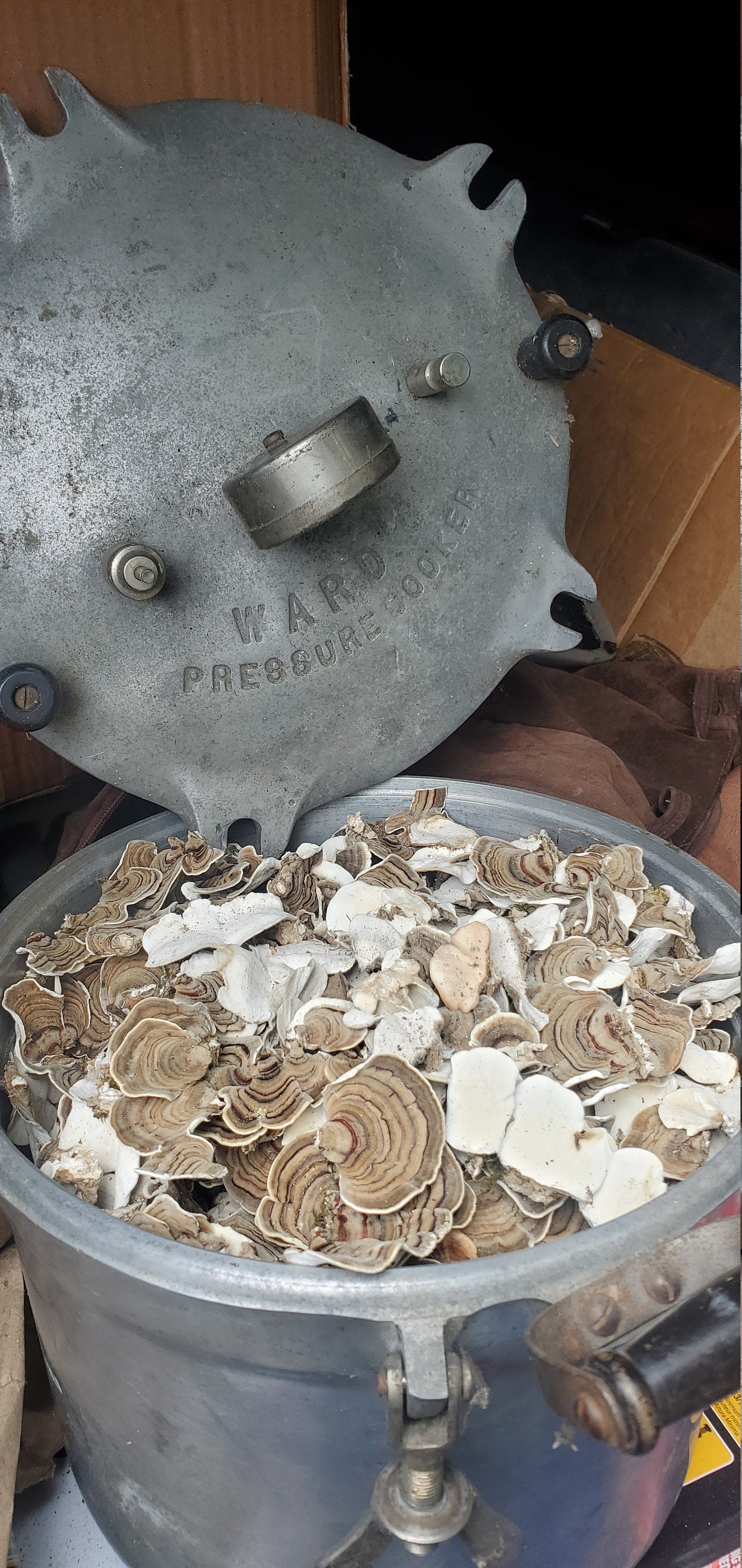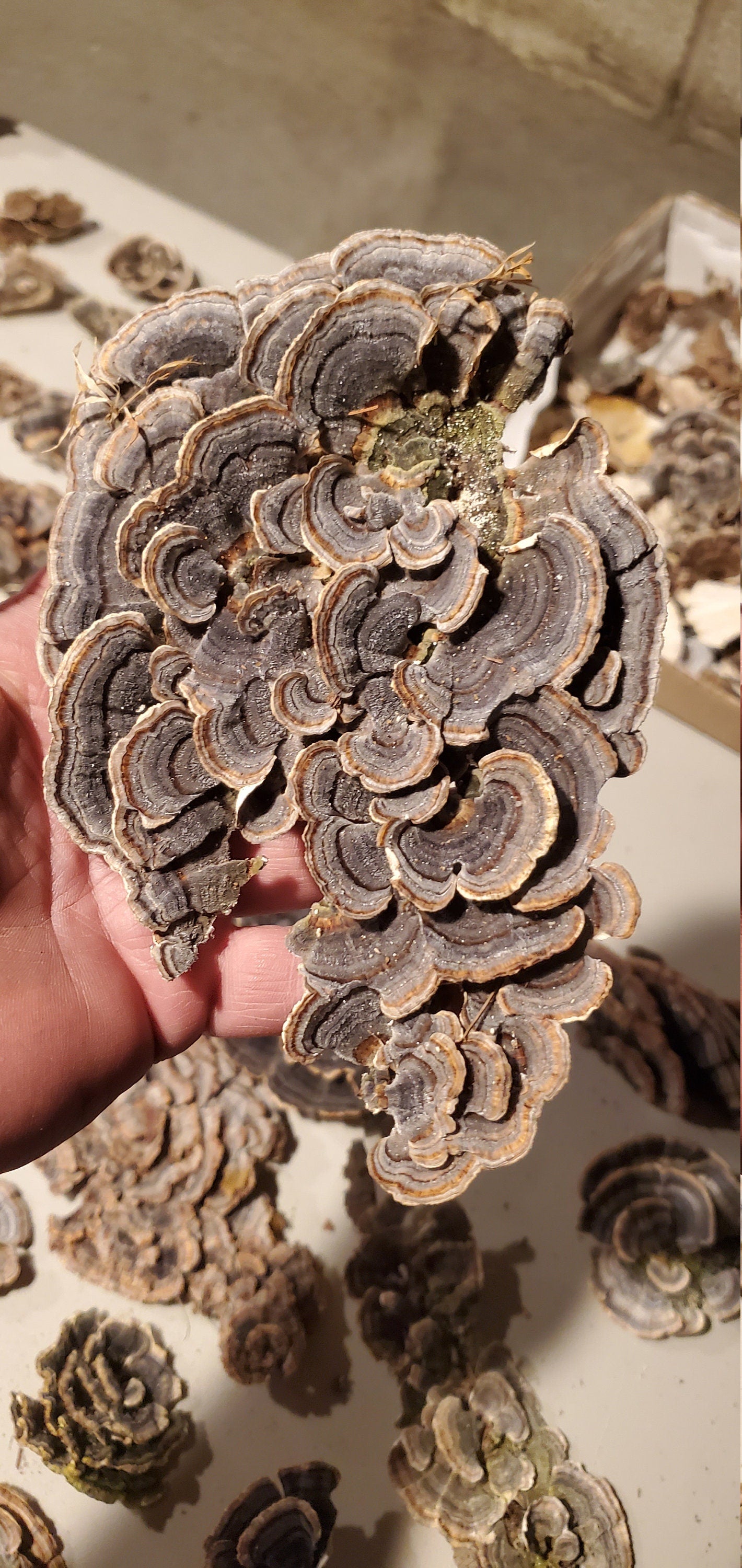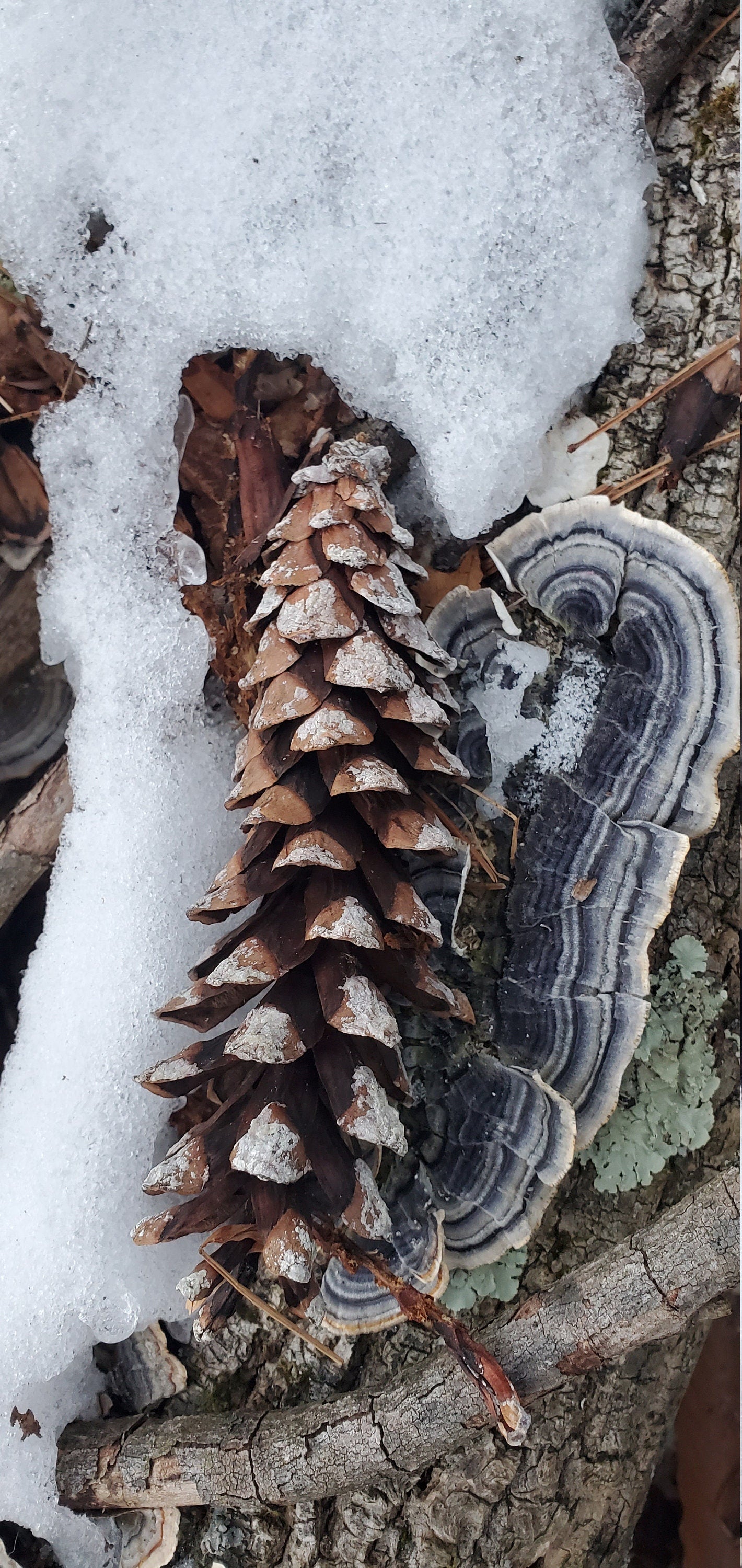 Love how beautiful the mushrooms look. Thank you so much
Amazing quality and customer service. I'm an herbalist in formal training and this will be my go-to for mushrooms in the future! Highly recommend!
Some of the most healthy and vibrant turkey tails I've seen. The eye-popping shades of blues and browns prove how good it is. Brewed into a tea and super tasty!
Nothing like a big bag of mushrooms, and I got a nice bag of prime pieces of dried Turkey Tail. Thanks!