Regular price
Sale price
$30.00
Unit price
per
Sale
Sold out
Offering Ginseng Roots of our globally recognized and treasured Native Eastern Ginseng!
Carefully packed for freshness and viability for your restorative work and enjoyment as well promoting ethical sourcing of these species of concern and rather increasingly rare and threatened from over harvesting.
MAKE SURE TO MENTION IN NOTE IF YOU WANT YOUNGER ROOTLETS FOR REPLANTING OR OLDER FOR MEDICINE
(Small Rootlets are 20gram-1.3 oz each larger available on Request (1.5-3oz) that will produce seeds next year! SO GIVE SANG A CHANCE!!
Sustainable Sorcerers both recovers from threatened/development sites as well wild harvests with care and respect to enhance native species for many generations to come!
ASK ME HOW YOU CAN TOO!!
 Known throughout Traditional Appalachian folk medicine as Sang or mountain Taters, Ginseng is potent medicinal tonic for vitality and valuable defender of wellbeing to protect ourselves from this bug going around!!
North American Ginseng is well known for its antioxidant and anti-inflammatory effects. It also helps regulate blood sugar levels and have benefits for some cancers. Wha Ginseng strengthens the immune system, enhance brain function, fight fatigue and improve symptoms of erectile dysfunction.

View full details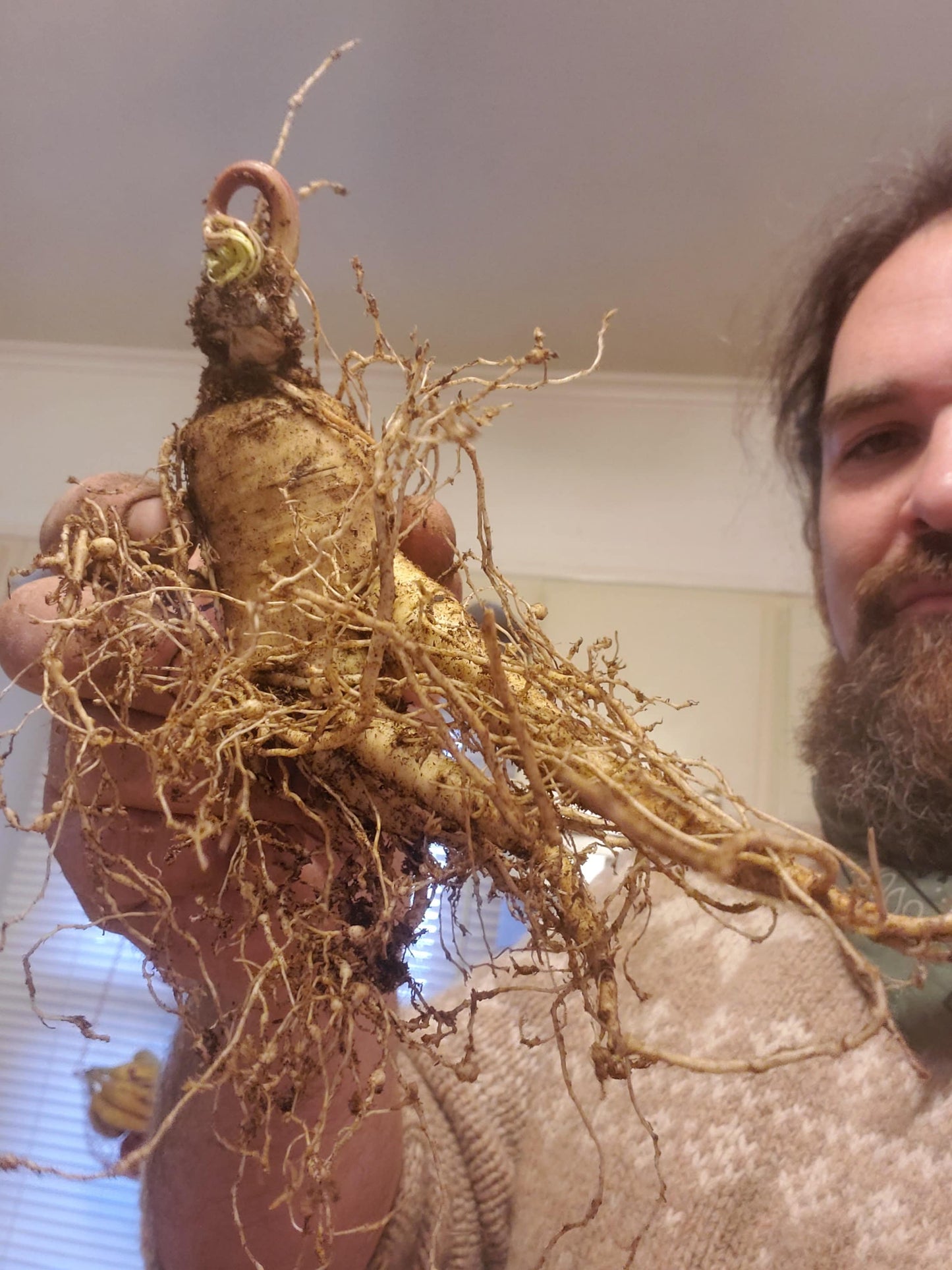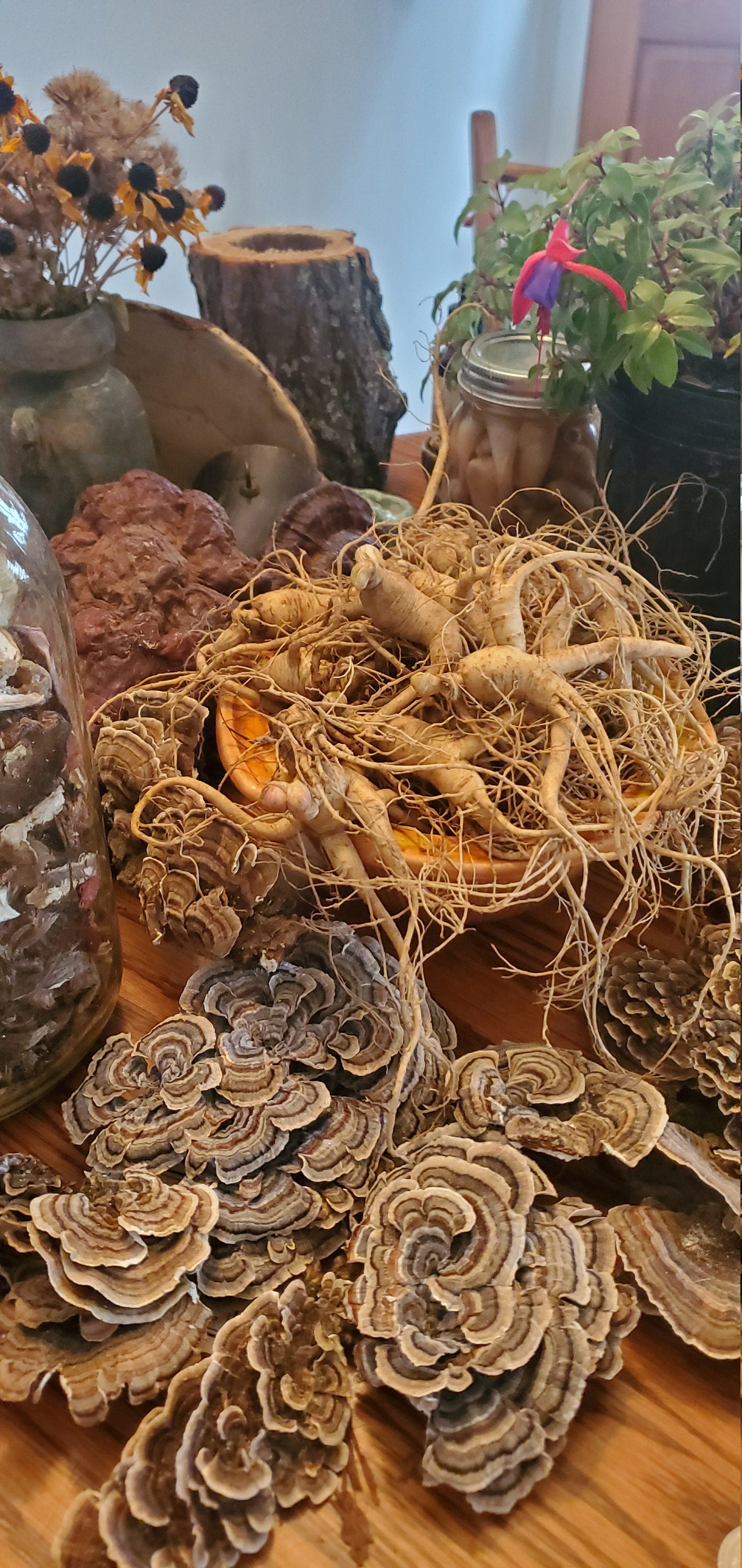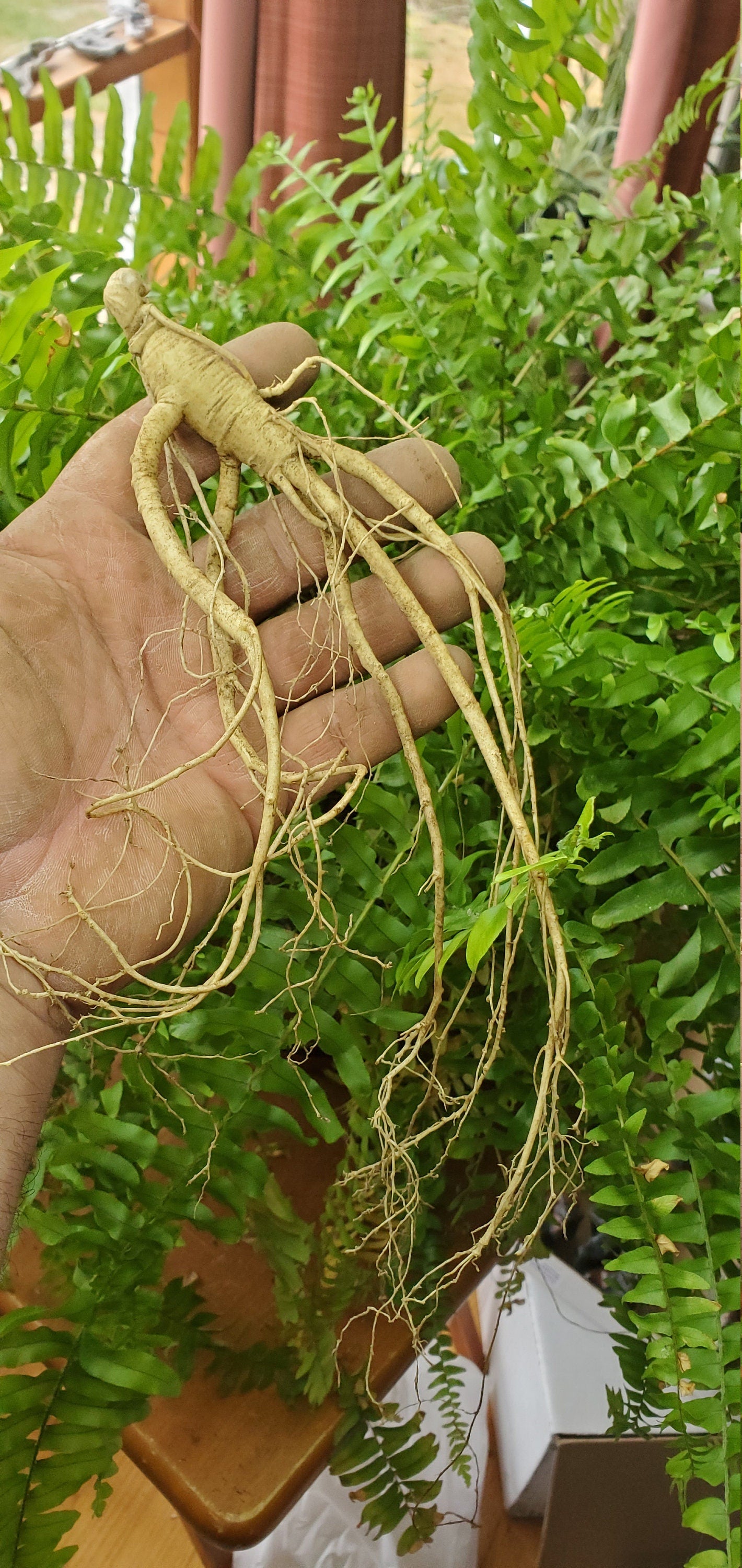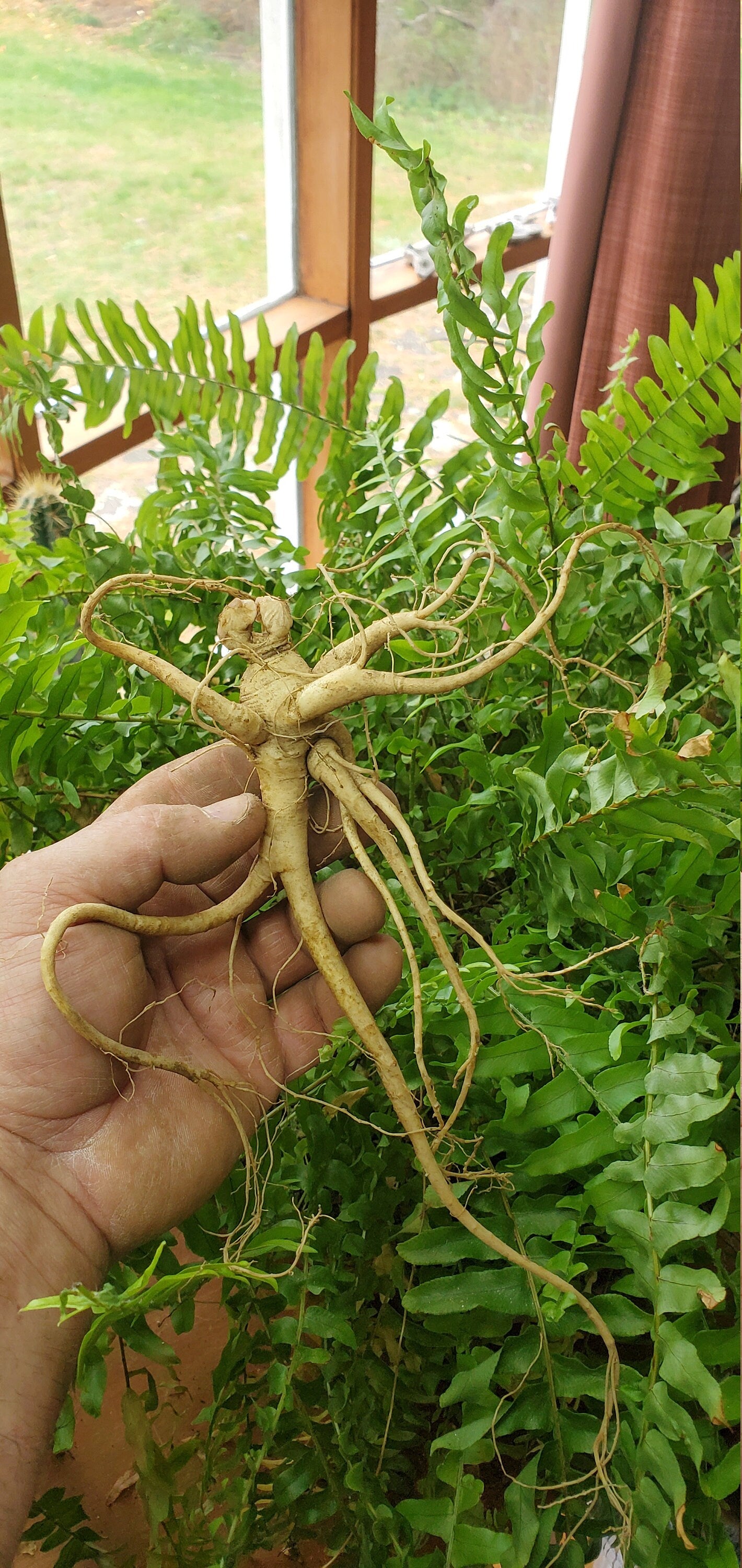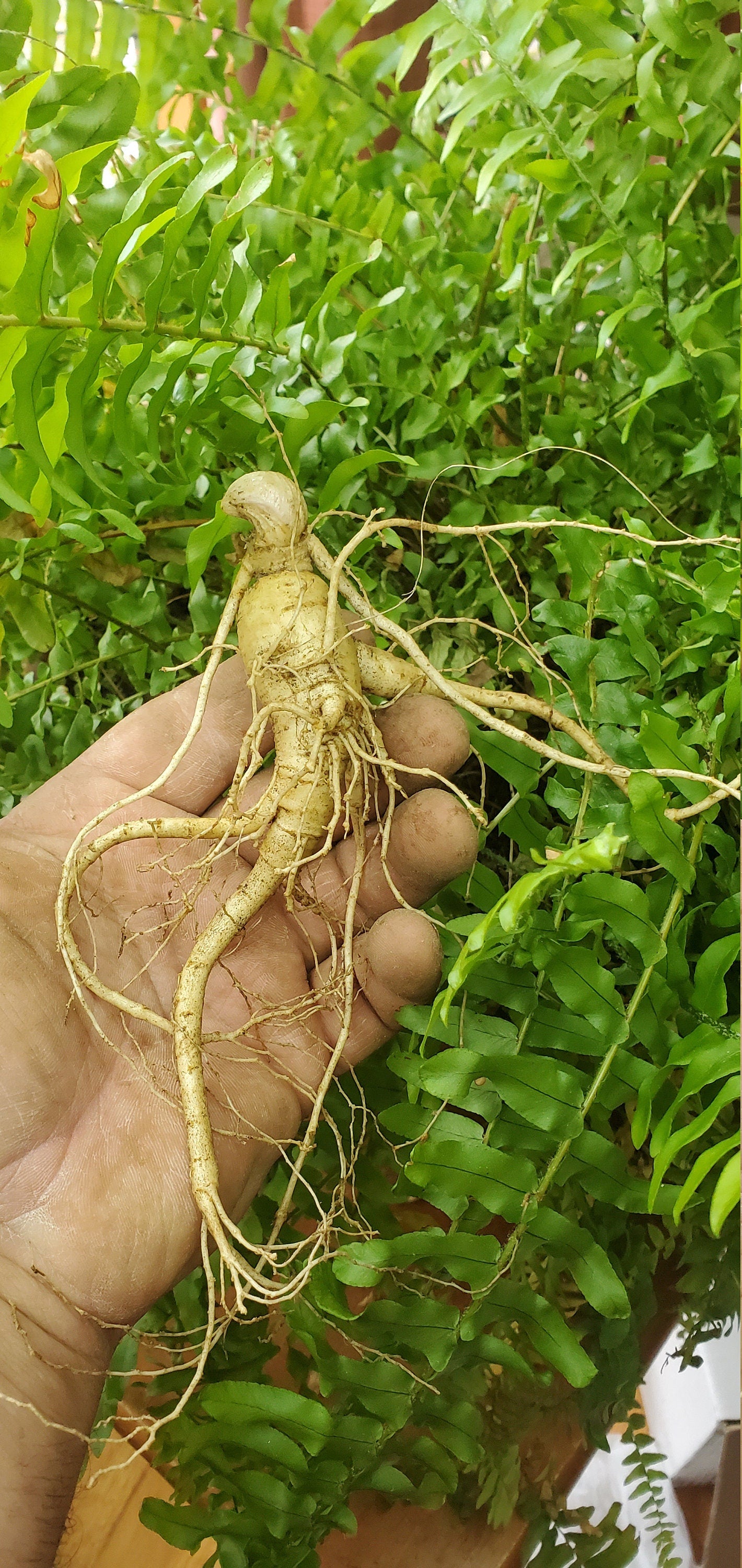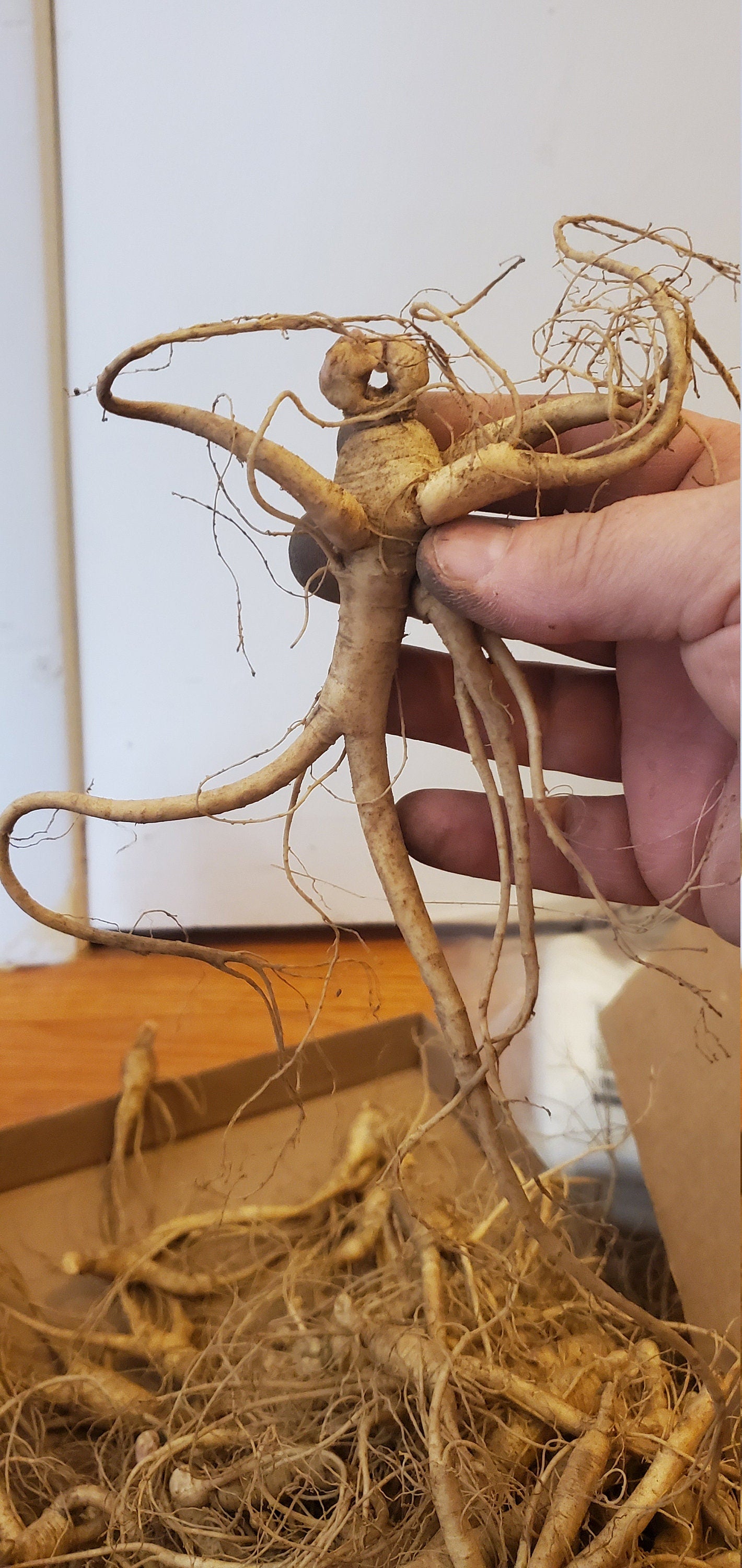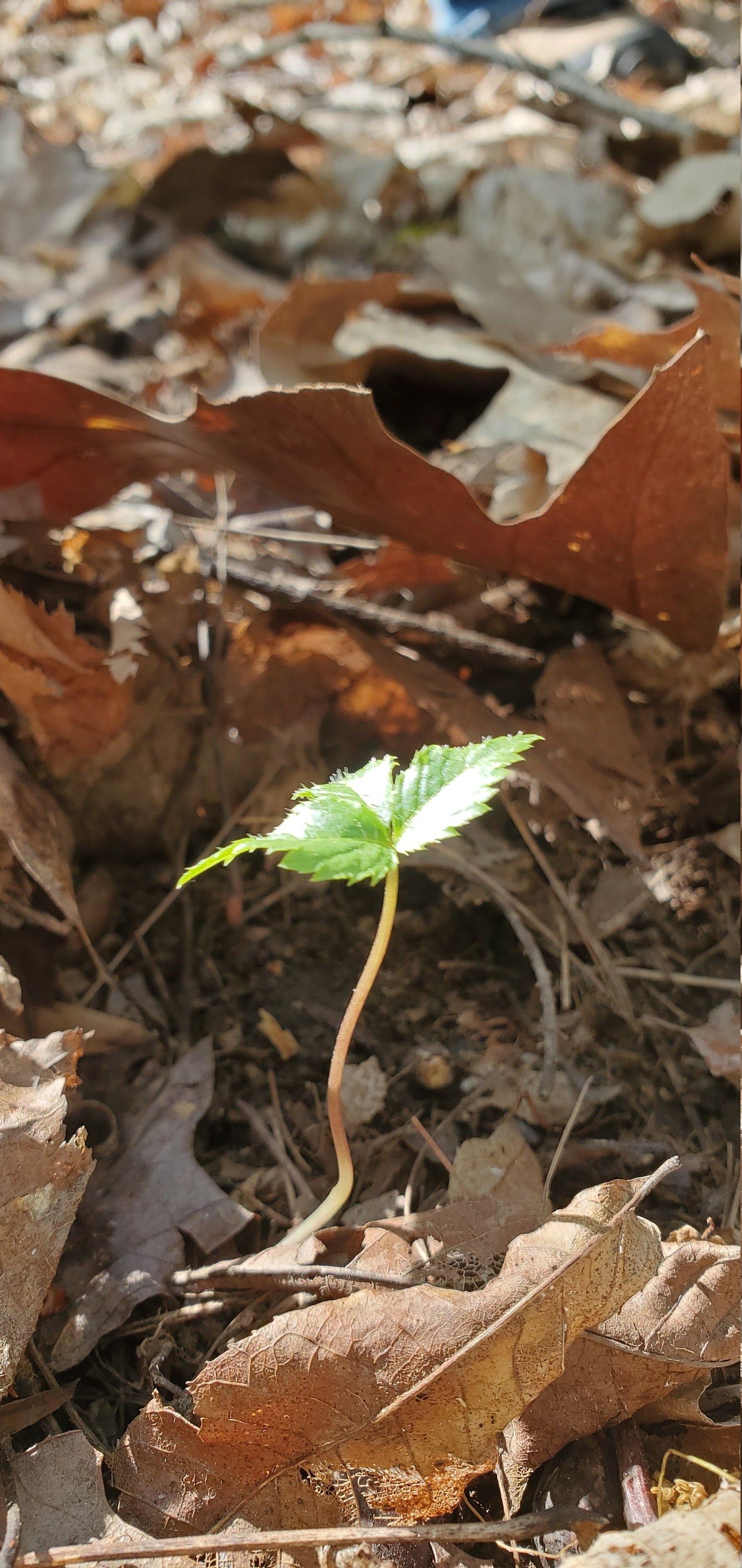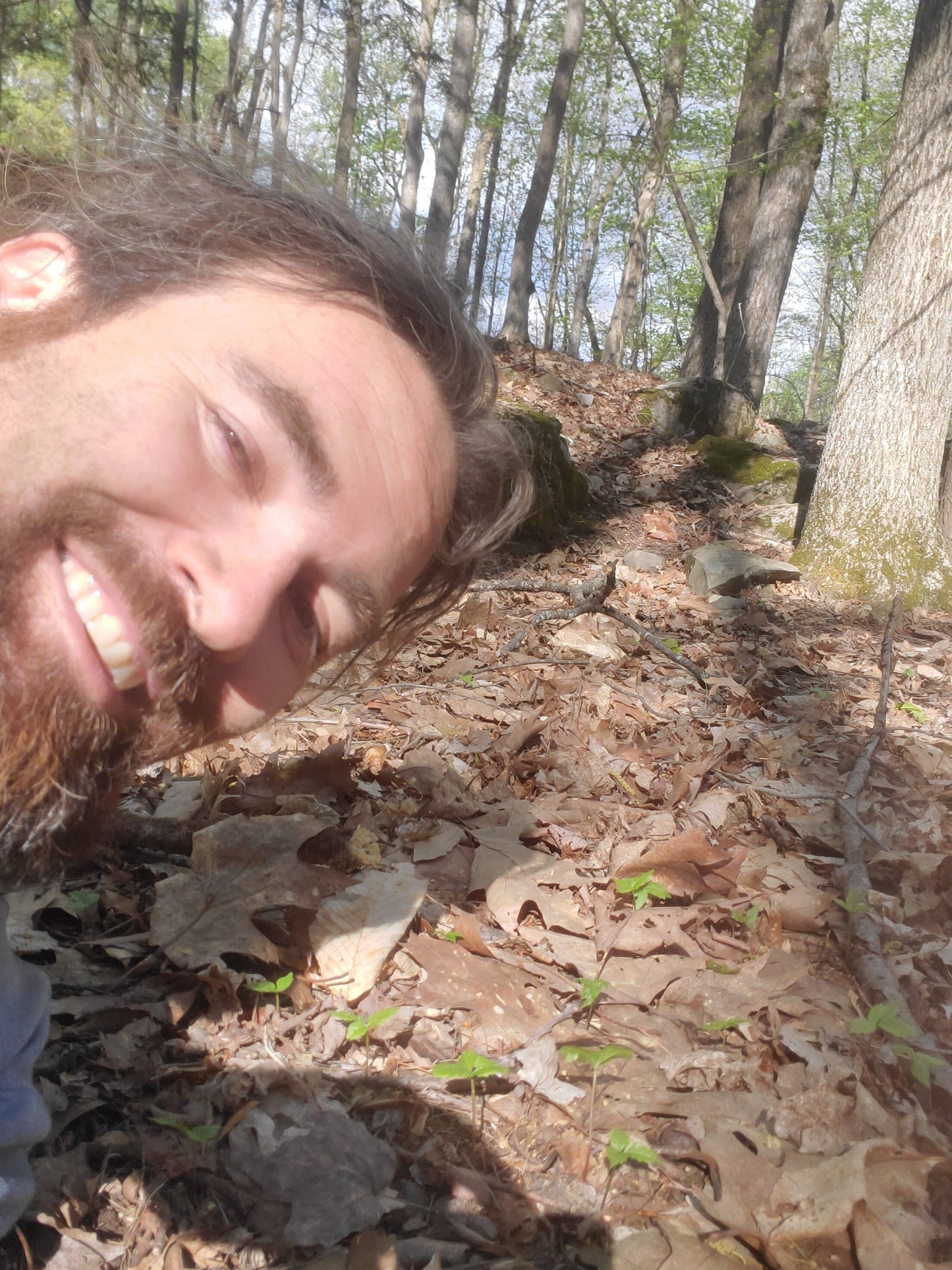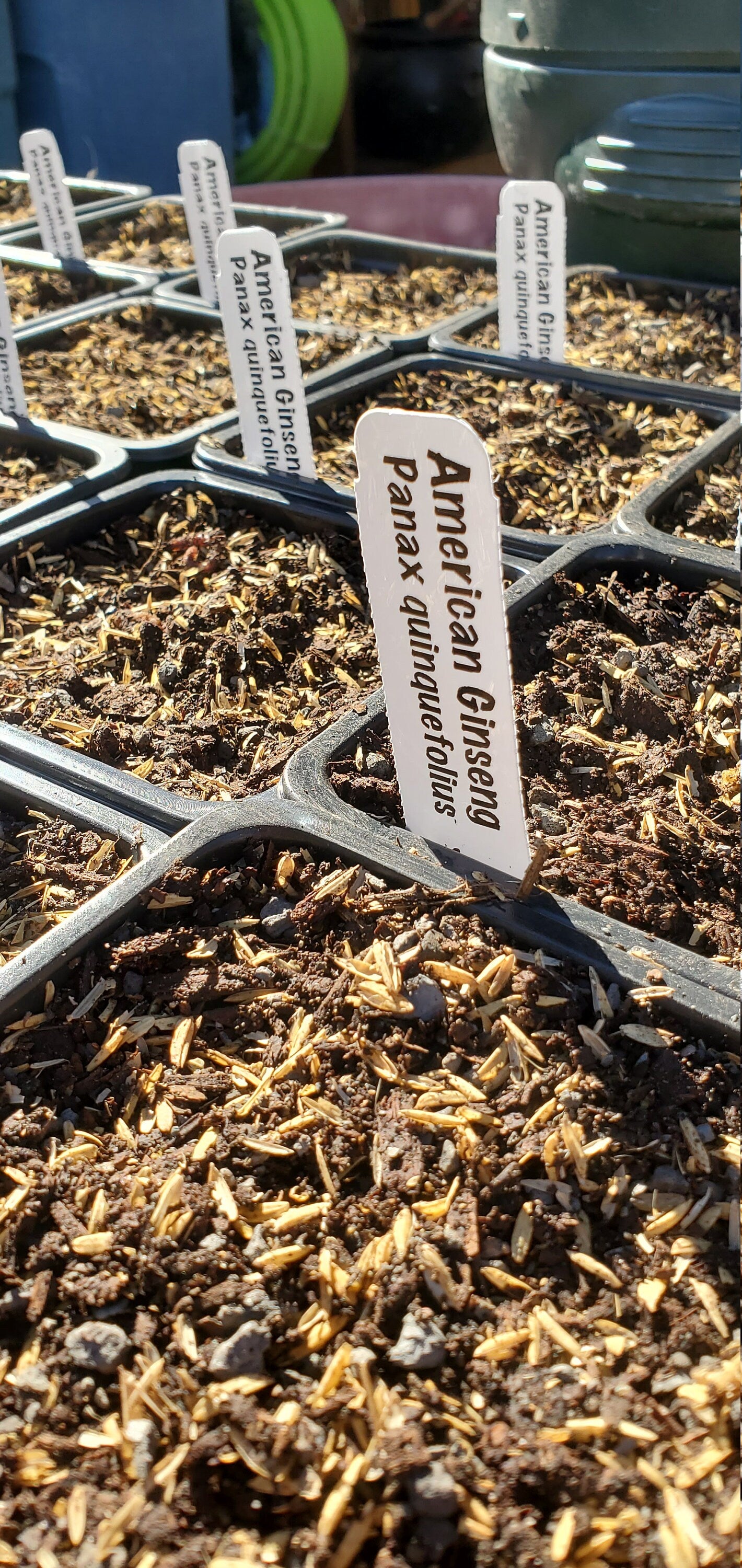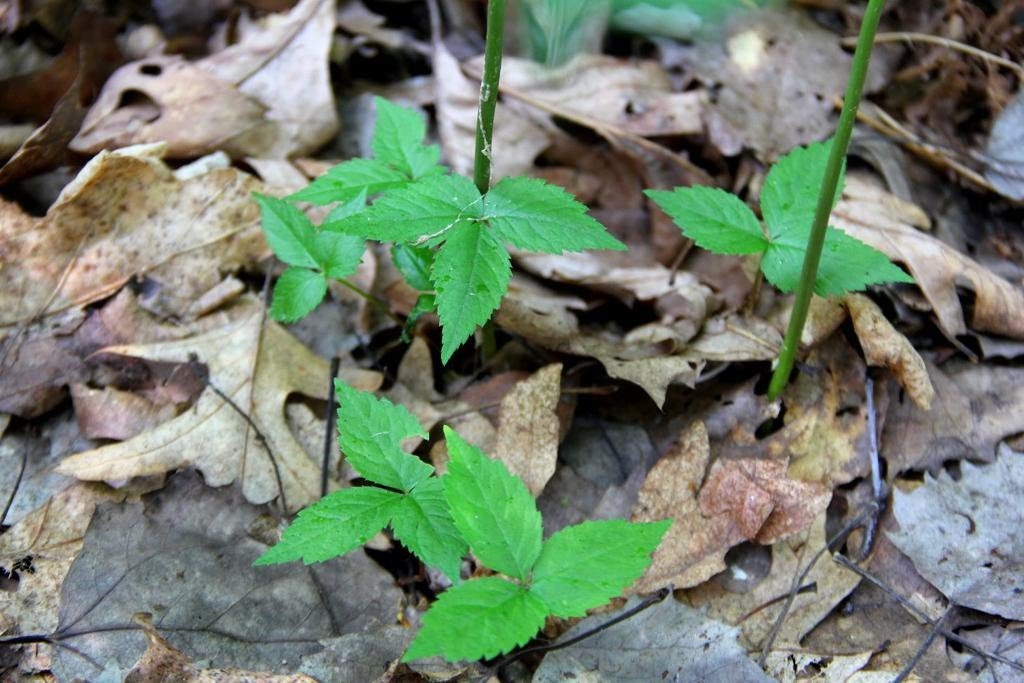 Roots were fresh and healthy. Will order from seller again
these were healthy and all lived once planted
Expertly packaged and fast shipping enabled my receipt of the 2 live american ginseng roots I ordered. They both are very healthy and had a bit of curled up greenery at the top that has already begun to unravel sibce I planted them yesterday upon receipt. Buying from this vendor ensures that you won't be disapointed. 10Q"
Nice roots, quick turnaround, hoping for great results.
Roots showed up in great condition