Regular price
Sale price
$25.00
Unit price
per
Sale
Sold out
Offering Organically produced Ginseng Root powder of our globally recognized and treasured Native North Eastern Ginseng!
Carefully packed for freshness and viability for your restorative work and enjoyment as well promoting ethical sourcing of these species of concern and rather increasingly rare and threatened from over harvesting.
Ginseng in Traditional Chinese Medicine benefits XI YANG SHEN Qi/Chi generates fluids nourishes yin, lungs calms restlessness, lowers high blood pressure by increasing oxygen uptake potential with balanced active lifestyle as well support elder care
SO GIVE SANG A CHANCE!!
Sustainable Sorcerers both recovers from threatened/development sites as well wild harvests with care and respect to enhance native species for many generations to come!
ASK ME HOW YOU CAN TOO!! 
Known throughout Traditional Appalachian folk medicine as Sang/Shang or mountain Taters, Ginseng is potent medicinal tonic for vitality and valuable defender of wellbeing to protect ourselves from this bug going around!!
North American Ginseng is well known for its antioxidant and anti-inflammatory effects. It also helps regulate blood sugar levels and have benefits for some cancers. 
Ginseng strengthens the immune system, enhance brain function, fight fatigue and improve symptoms of erectile dysfunction.

View full details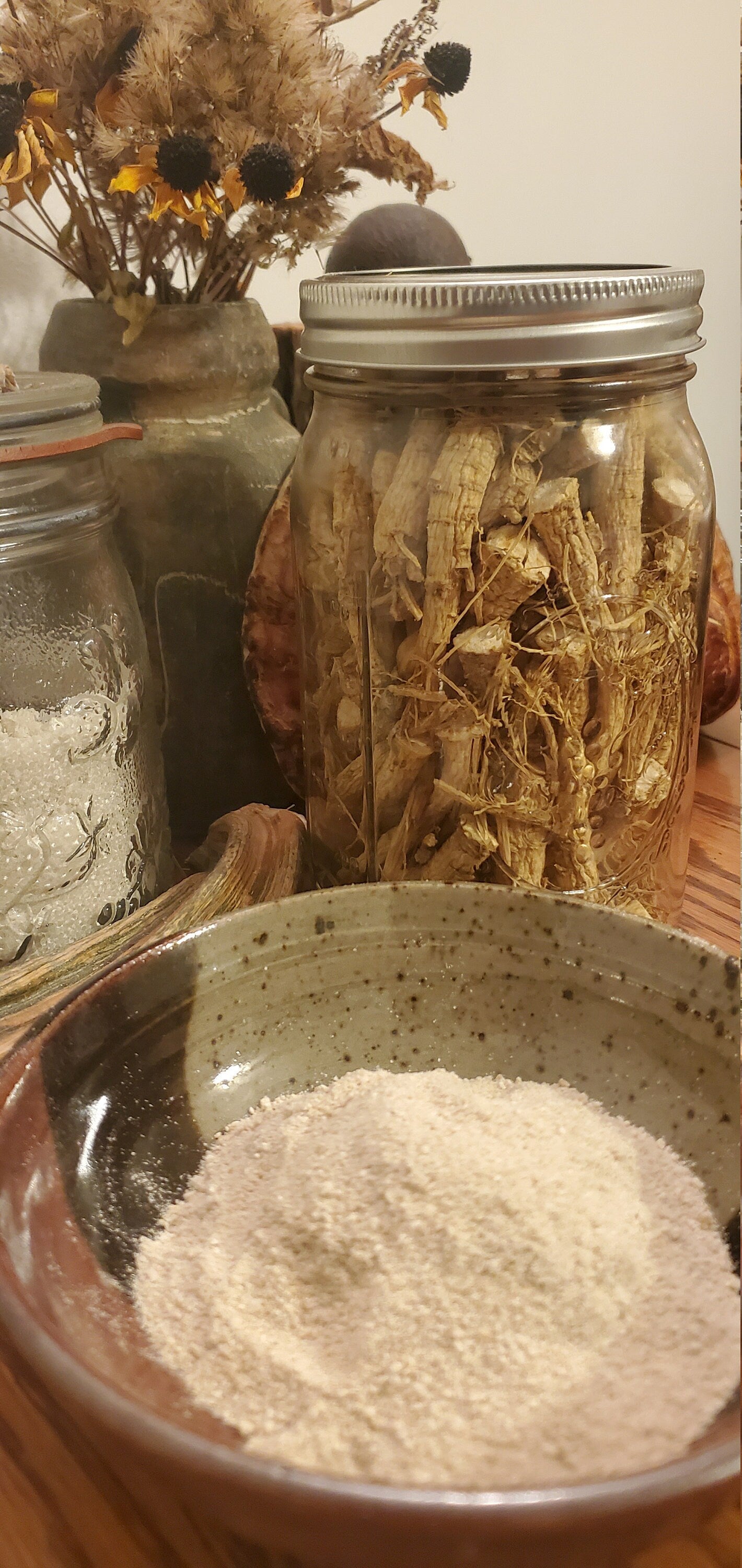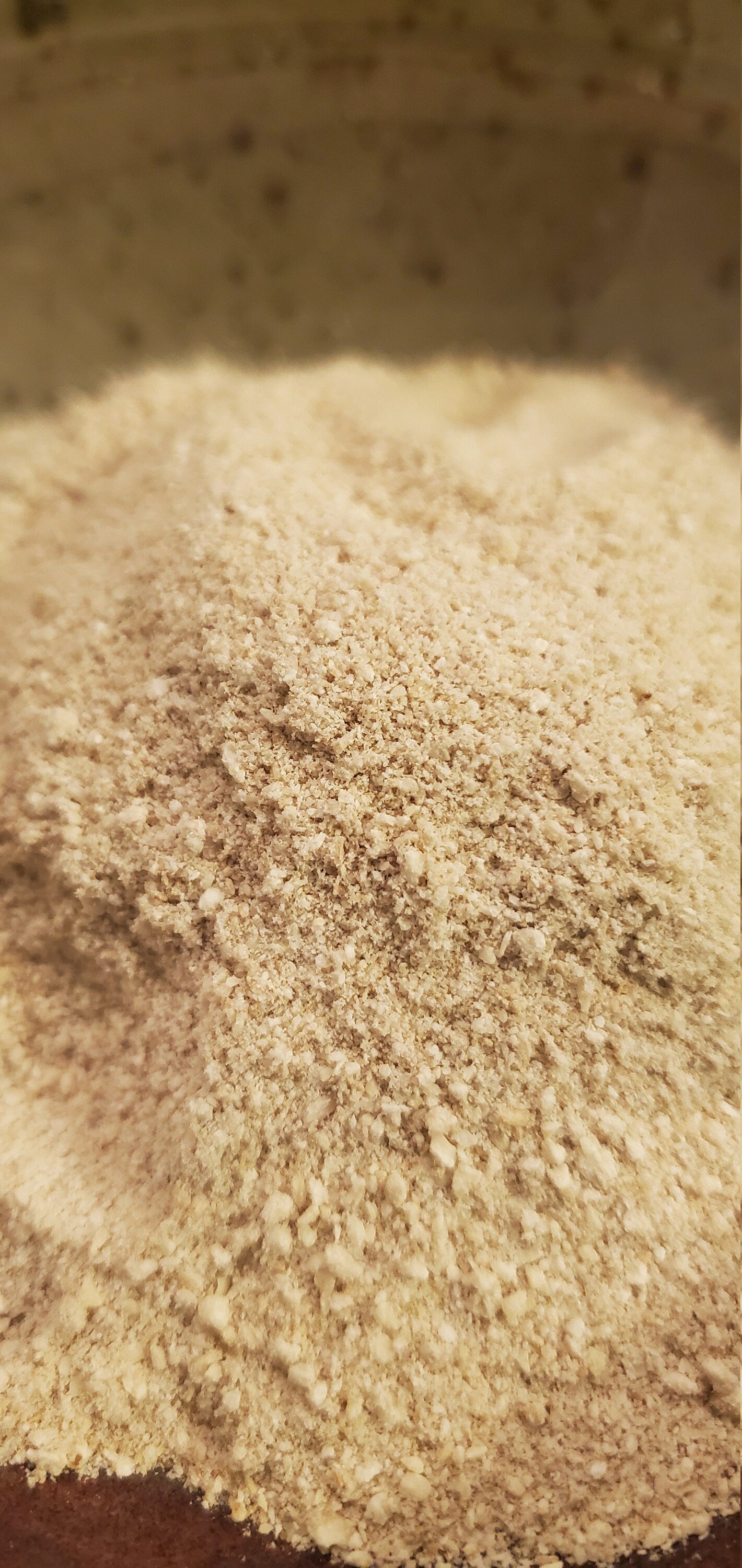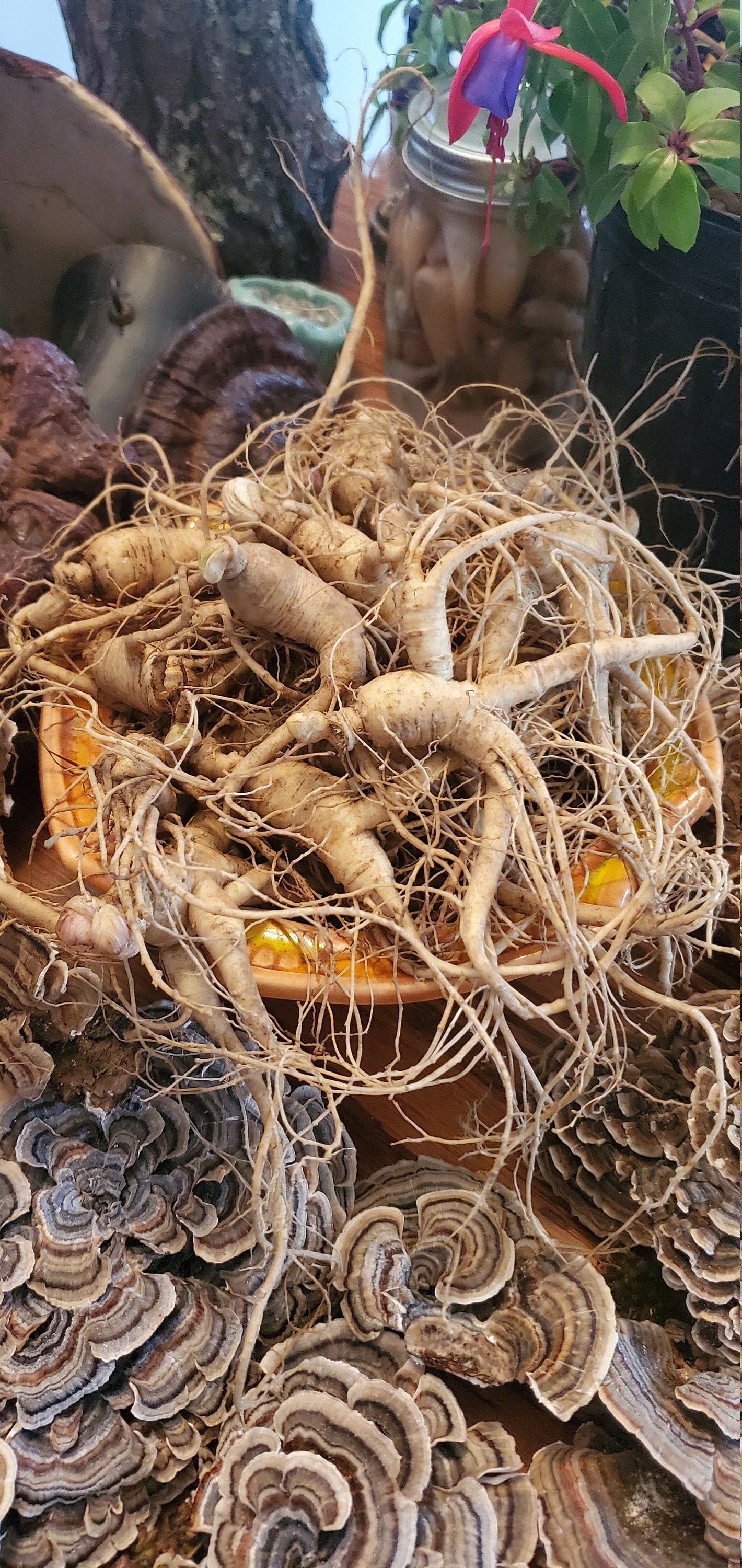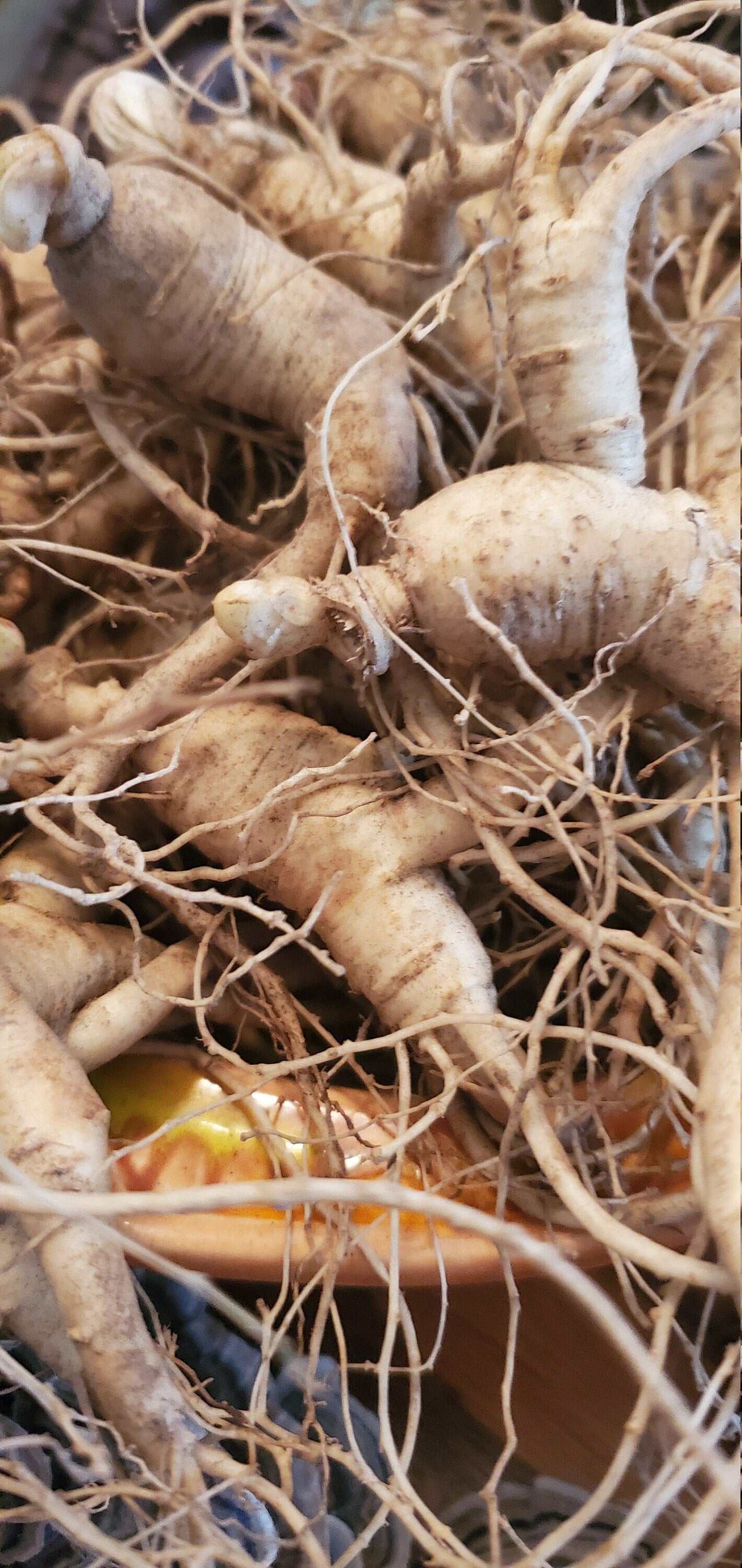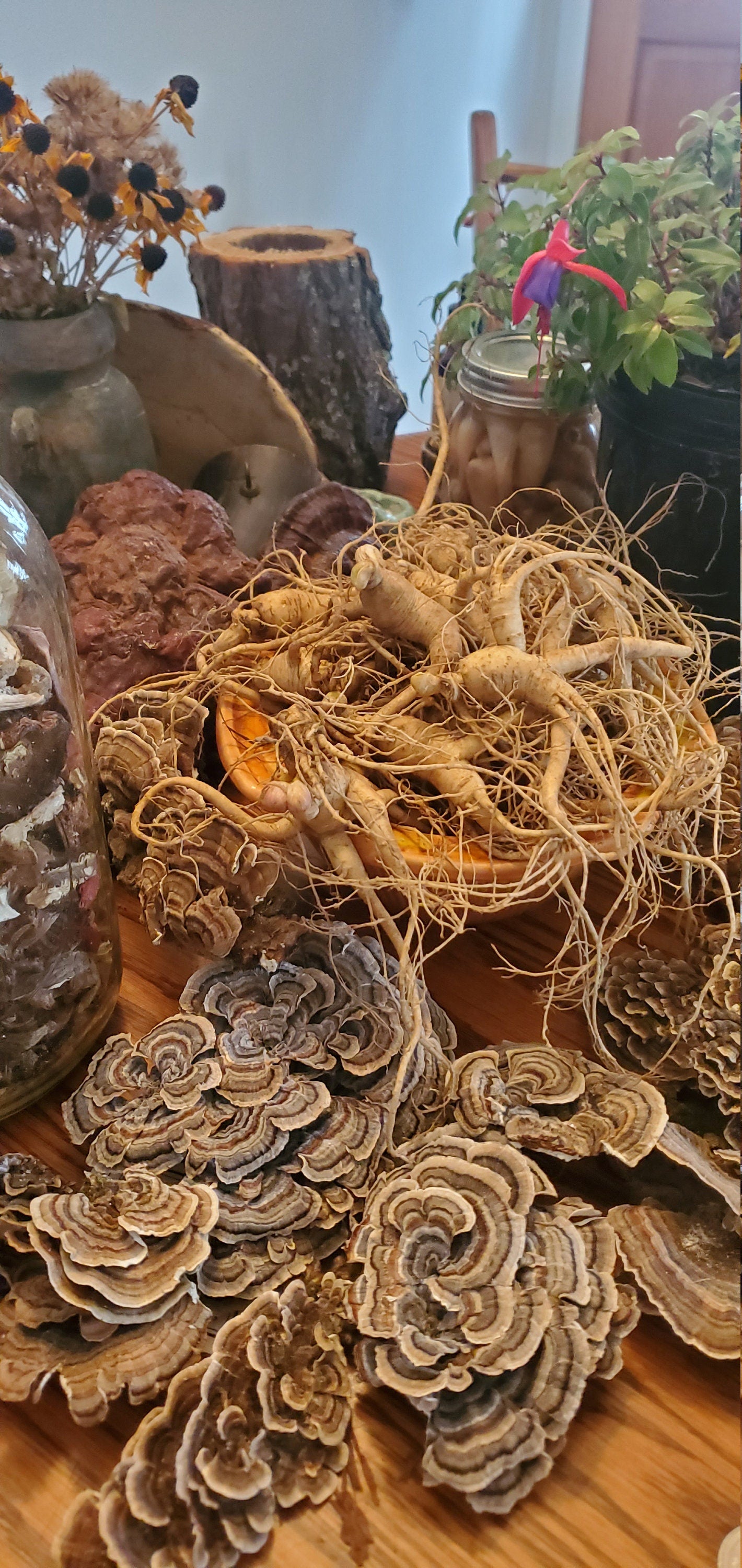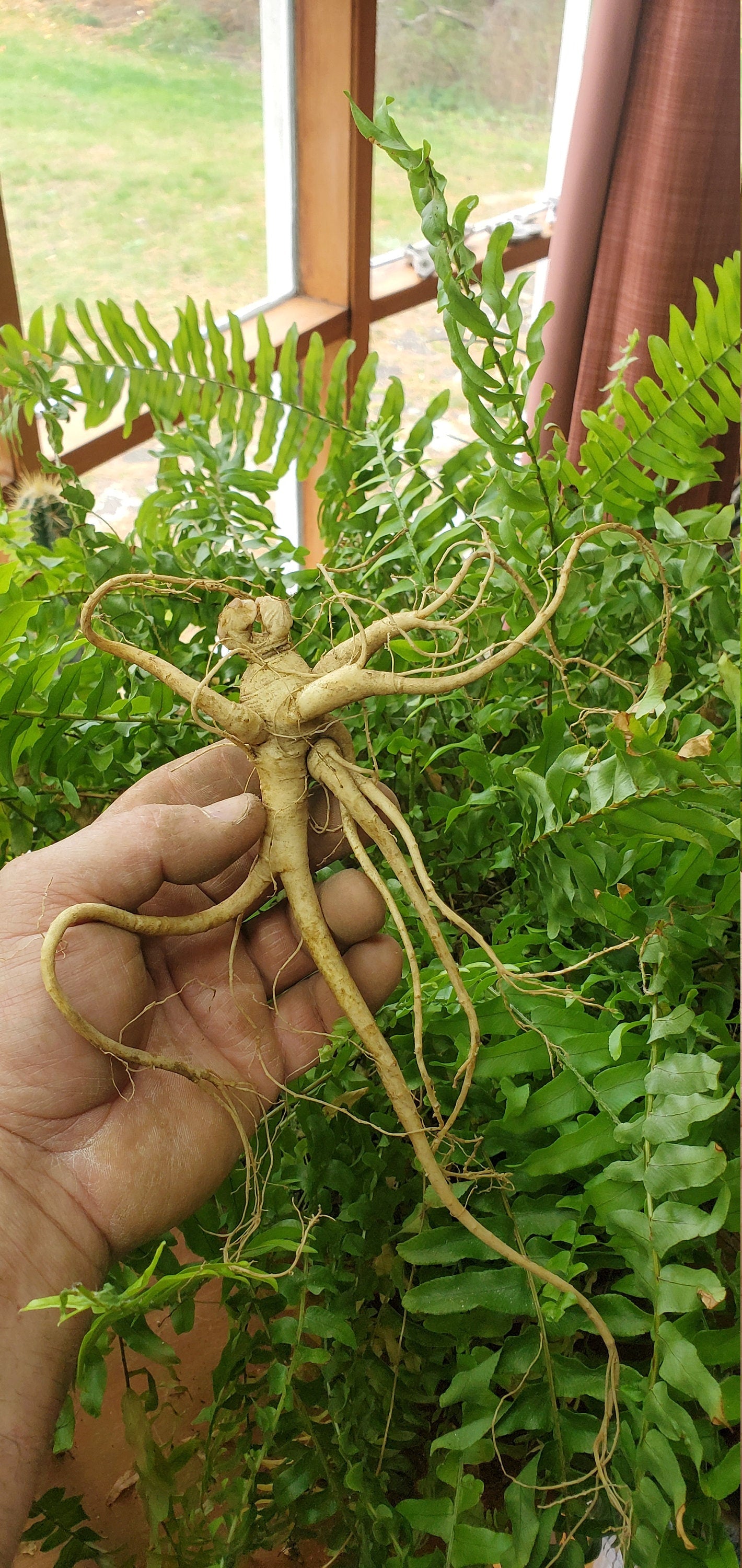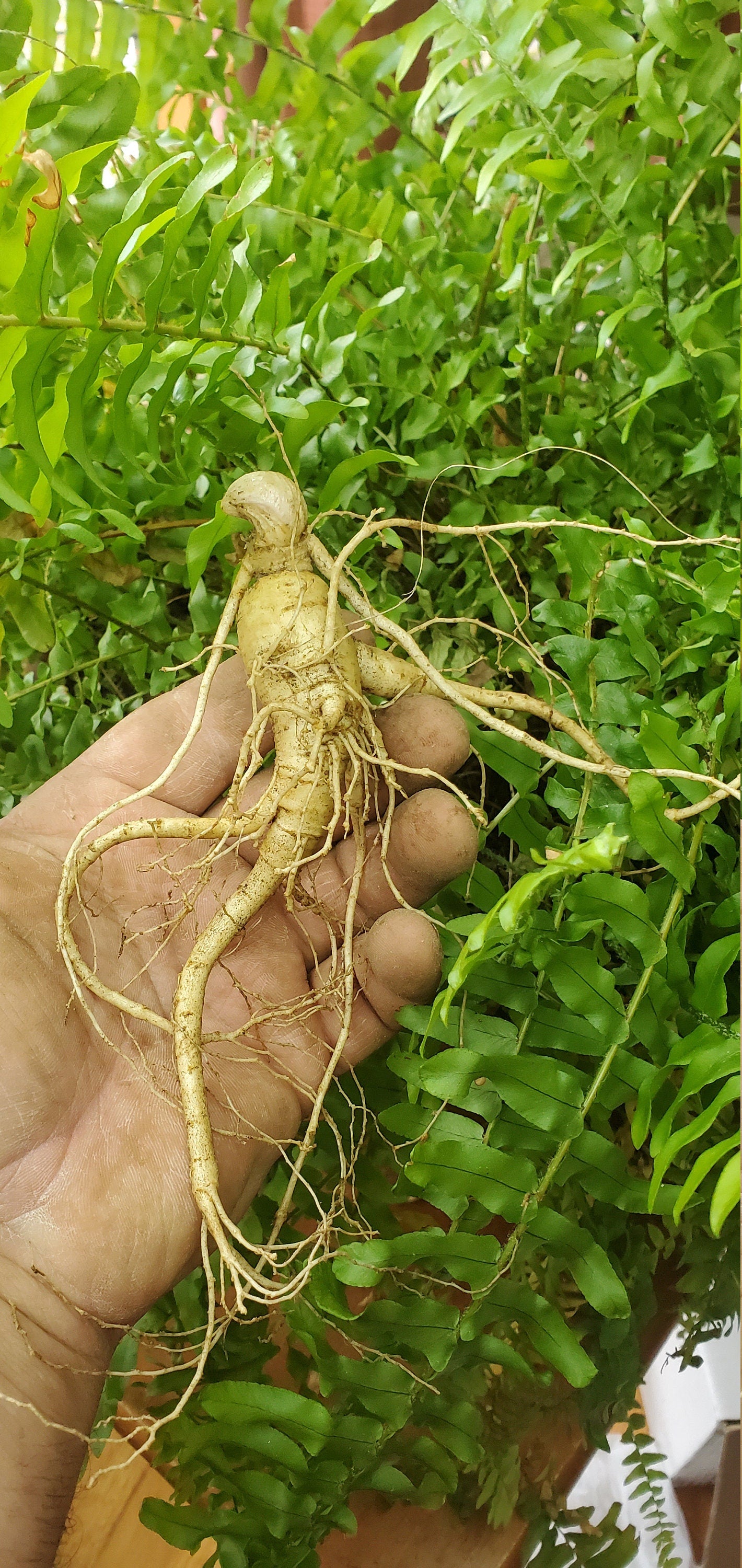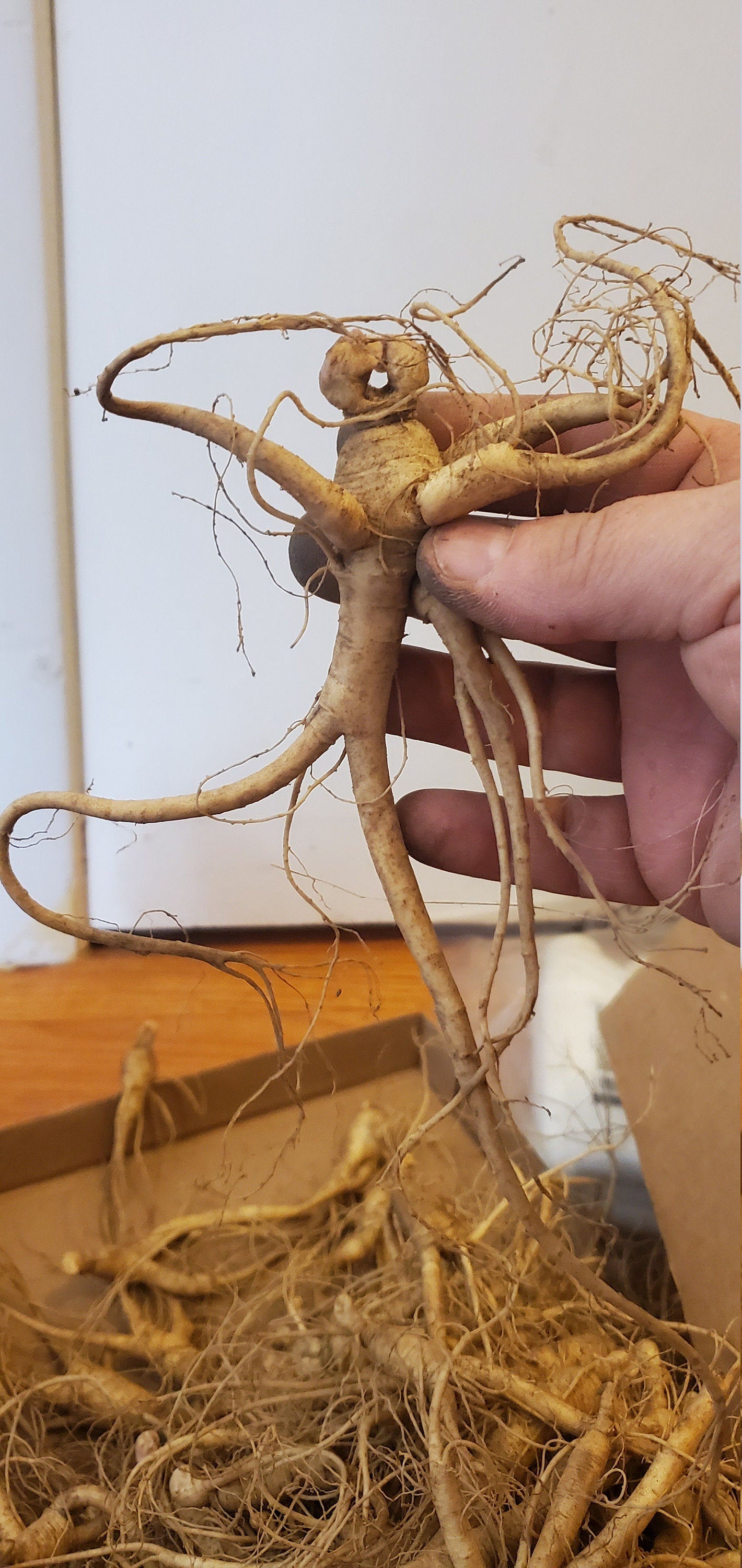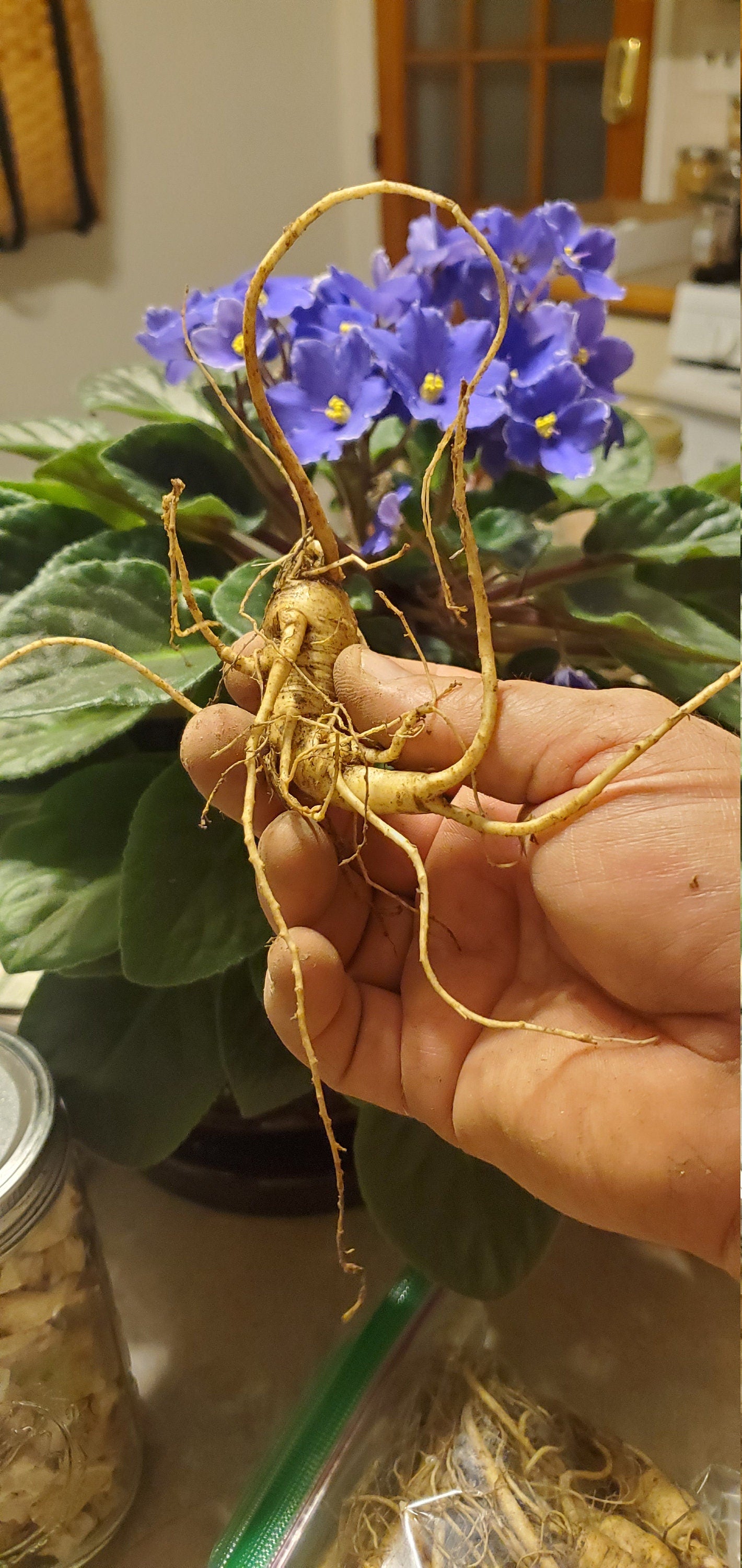 Arrived well-packaged, it smells fresh & strong! I put a good scoop in my smoothie today & goin to continue takin a scoop daily or atleast every other day! Will definitelu shop here again!